'Farmers must work together to remain profitable'
By Denene Erasmus February 7, 2019 12:05 pm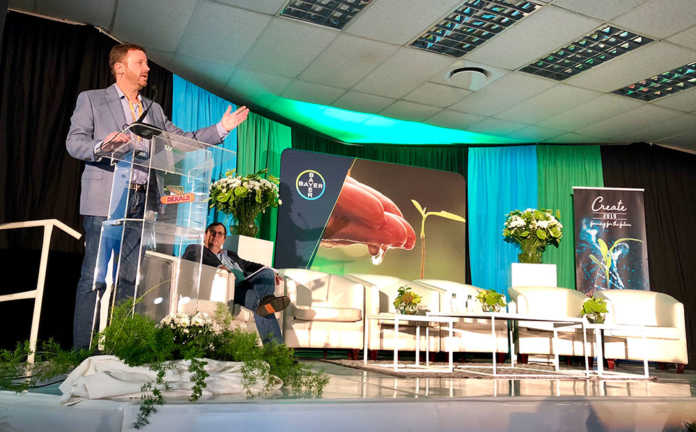 Farmers can no longer rely on the expected increase in demand for food globally to ensure future profitability.
Producer prices would remain flat for some time, and to stay in business farmers would have to increase their profitability margins.
This was according to Marcos Fava Neves, professor at the School of Business at the University of São Paulo and international agribusiness expert, who was speaking at the recent DeKalb Create Conference in Bothaville.
While strong growth in demand for food was still expected, particularly for animal protein products, the rate of growth had slowed compared with the previous decade.
According to Neves, changes in the demand for food would shape global agricultural markets "in ways we have not seen before".
But, he added, the more important question for farmers was how this would affect commodity prices. "The market for your product might grow, but prices are expected to stay as they are," he said.
World agricultural markets had undergone significant changes since global food prices spiked in 2007.
This was according to the world agricultural outlook for 2018 to 2027, recently published by the Organisation for Economic Co-operation and Development and the UN Food and Agriculture Organization.
"Production has grown strongly across commodities, and in 2017 reached record levels for most [grains], types of meat, dairy products, and fish, while [grain] stock levels climbed to all-time highs. At the same time, demand growth has started to weaken," the report stated.
As a result, the prices of agricultural commodities were expected to experience little or no growth during this period.
The weak price outlook, said Neves, would force farmers to "think differently" to increase their profit margins in order to maintain or increase current levels of profitability.
He discussed a number of options farmers could consider to unlock greater value in their businesses and achieve higher margins.
The use of digital and data technologies could assist farmers to increase efficiency, he said. Neves also suggested that farmers should embrace innovation and differentiation that was, for example, offered by advances in crop breeding.
Farmers could also benefit from working with other farmers to build integrated agribusinesses in which they would not only be able to save costs by sharing certain machinery and services, but also increase their income potential by investing in the "circular economy".
Neves referred to the example of a farming region in Brazil where farmers used to only grow and process sugar cane into sugar and ethanol.
These farmers collectively decided to use the capability that already existed in their area to produce ethanol from sugar, to diversify into maize production, and to process maize into ethanol and feed.
Because they started producing feed, they were able to start a beef feedlot business, while manure from the feedlots was used to fertilise crops.
"For farmers to remain profitable in future, we will have to see investment in more integrated businesses, as well as the sharing of assets and actions," Neves said.